USER TESTING & PROTOTYPES
CLICK THROUGH USER TEST
KWHAPP
Before the launch of 'kWhapp' (an energy usage tracker app) we conducted several user tests. One main issue was 'onboarding' – HOW TO to best explain the reason why and benefits of this app and HOW TO get started.

We designed screens in 'sketch'. We used 'flinto' to create interactive and animated prototypes of our app designs. We invited potential customers into our offices to test animated transitions and flow.
Our concept screens changed based on valuable insights gained this way. We kept doing so as we developed the app further.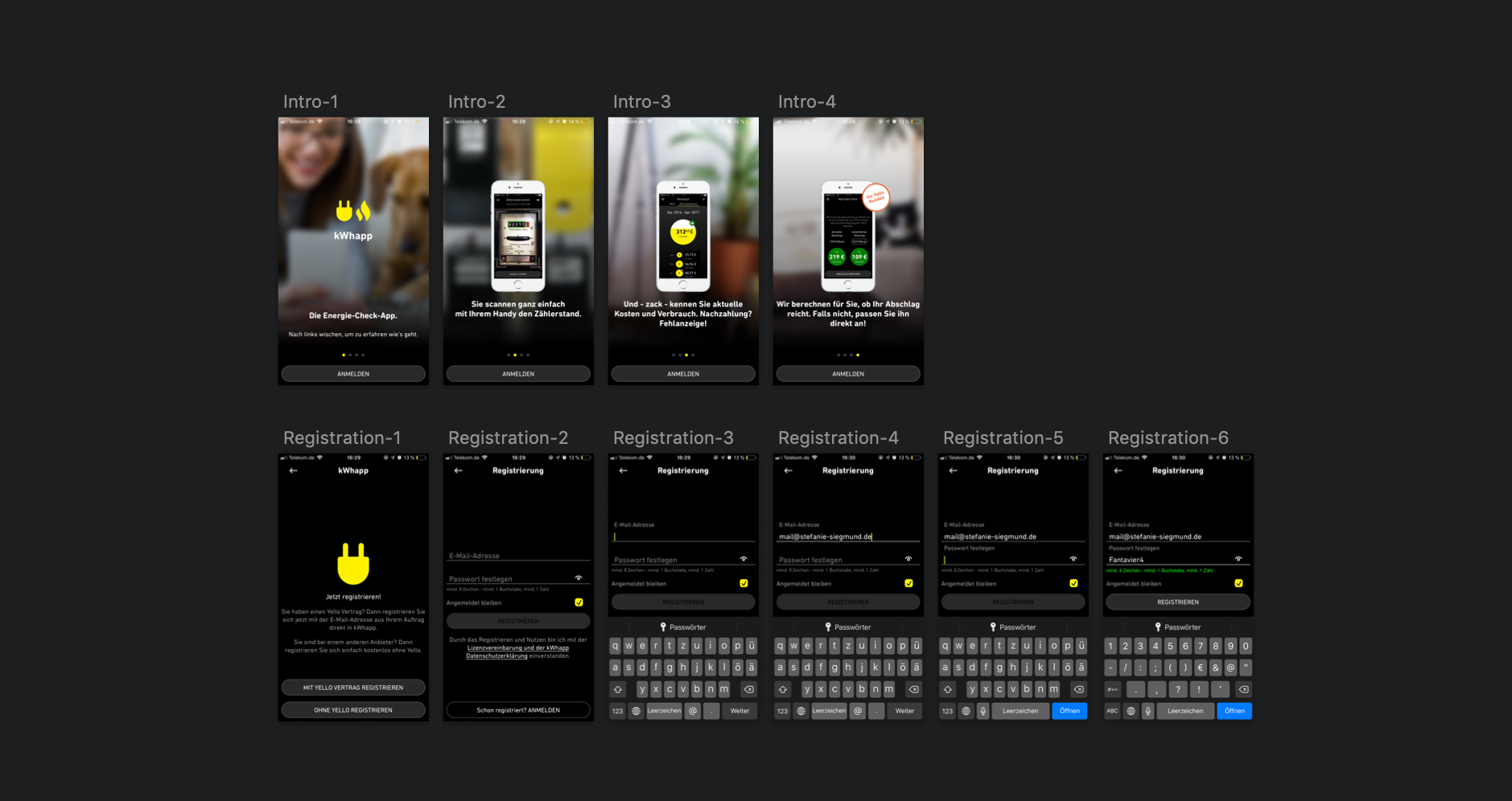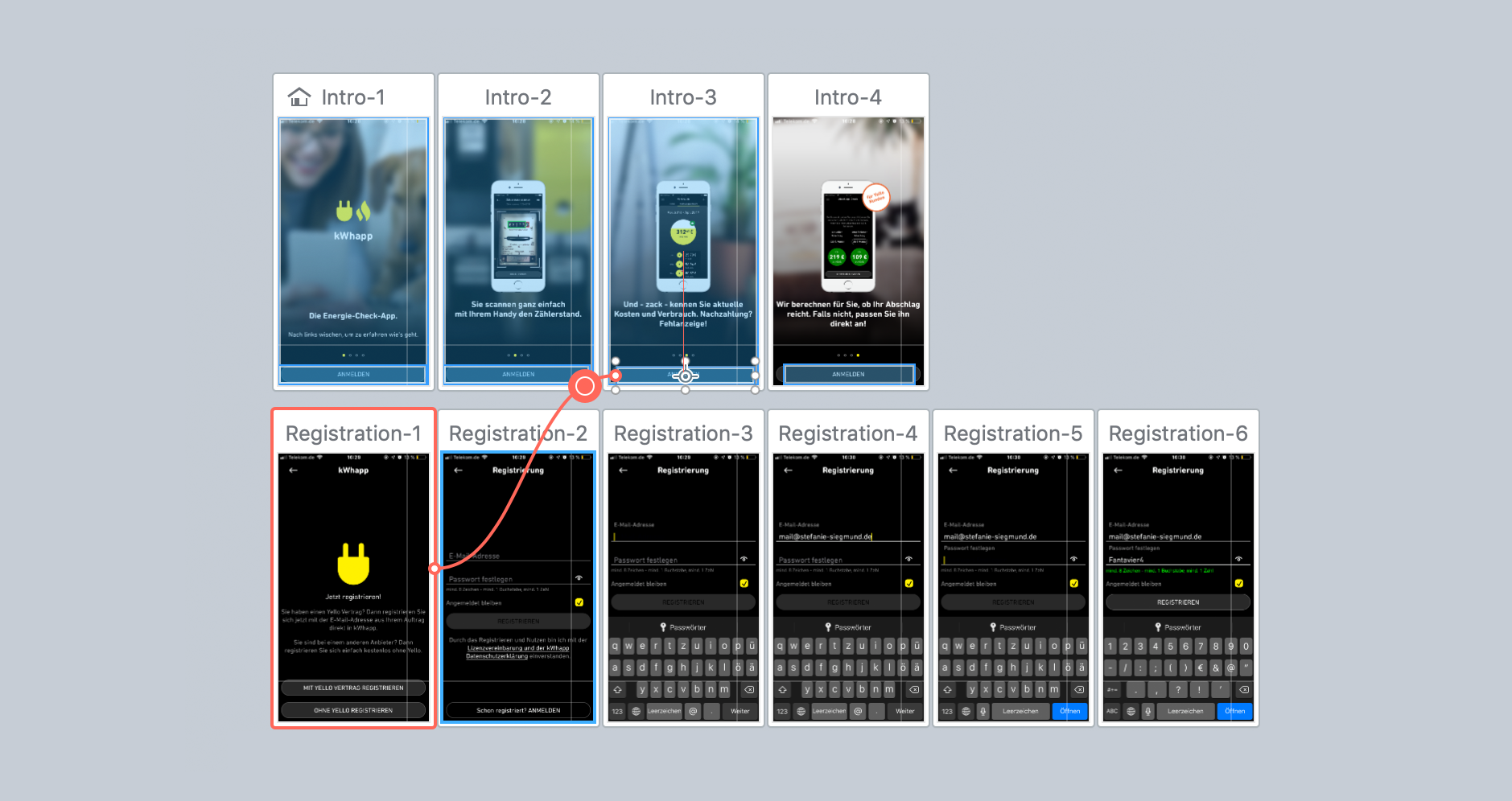 A/B-TESTING
CUSTOMER SELF SERVICE PORTAL
Our team improved 'Mein Yello' (a self-service portal) continuously to meet business requirements. We tested ways to encourage customers to pay a slightly higher monthly installment. So they would avoid a subsequent fee at the end of the year.
We changed the way information was displayed to influence our customer's behavior. We A/B-tested the existing service versus a different design on our customer self service platform.
old forecast – new forecast
overview of monthly installment and possibility to change installment
VERSION 1
hide possibility to change monthly installment
VERSION 2 – *winner*
show potential credit with current installment instead of overview
SEE ENTIRE PORTFOLIO HERE